AES PHOTO
BONDAGE PHOTO SITE
(In Conjuction with AES PRODUCTIONS)
***********************
NOW WITH FREE FULL LENGTH STREAMING VIDEOS

CHANGES TO UPDATES FOR AES PHOTO MEMBERS
AND AES PRODUCTIONS WEBSITES !!
Starting in January 2014, the photo site will be update ONCE PER MONTH around the 1st-3rd of the month with all the updates for that month.. That will include all the photosets (and zip files), the fourth video clips (about 40 mins of video) and 4 new full videos in streaming format for members.
NEW VIDEOS/DVD'S ADDED NORMALLY MONTHLY WHEN POSSIBLE
at AES PRODUCTIONS !
INSTANT ACCESS!!
NOW WITH 25,000 PHOTOS IN THE
MEMBER'S SECTION

(Over 450 NEW PHOTOS A MONTH)
(25,000 PHOTOS TOTAL IN THE
MEMBER'S SECTION)

NEW FOR MEMBERS ONLY!!!
One a month.. enjoy four (4) new FULL LENGTH video from AES Productions (FREE).
Our new high quality streaming system now allows us to offer the new FREE feature to our photo site members.
You will need you user/pass that you enter the photo site membership area with and that is it!!!
Enjoy the videos!!!!
The new system has the following new features:
VERY HIGH QUALITY STREAMS IN VARIOUS SPEEDS!
TEXT AND AD COPY FOR THE MOVIES!
MODEL NAMES!
MORE SAMPLE THUMBNAILS SO YOU KNOW
WHAT YOU ARE STREAMING!!!
THE ABLILTY TO LEAVE COMMENTS AND
FEEDBACK ON THE MOVIES!!
If you like what you see and care to see tons more videos... check out the AESTV for all the AES Productions Streaming



*****MONTHLY PHOTO UPDATES *****
TALK TO TRACY BENSON!!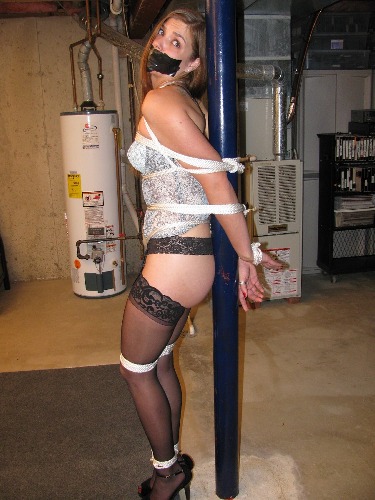 ---
MEMBERS NOTE!!
IT IS YOUR RESPONSIBILITY TO MAINTAIN CONTROL OF OUR USERNAME AND PASSWORD. IT IS NOT TO BE USED BY ANYONE ELSE OR POSTED TO WEBSITES. IF WE ARE ABLE TO DETERMINED THAT A USERNAME/PASSWORD COMBINATION IS BEING USED BY SEVERAL PEOPLE OR WAS POSTED TO A WEBSITE... THAT ACCOUNT TO WHICH THE USERNAME/PASSWORD COMBINATION RIGHTLY BELONGS TO WILL BE CHARGED AN ADDITIONAL $2000.00 TO COVER THE BANDWIDTH FEES... THAT COME FROM THIS ILLEGAL ACTIONS AND STEALING OF OUR PHOTOS BY THOSE NOT AUTHORIZED. DON'T GIVE AWAY YOUR PASSWORD OR PROTECT YOUR CREDIT CARD NUMBER!
***********************
AES PRODUCTIONS BONDAGE PHOTO SITE!
Due to thehigh of number of requests from our valuable customers, we decided to offer a site for our high quality photos that we take during our many video shoots. Many of the photos, like the one here on the left (click to see a larger example) never make it to the flyers each month and are never seen by the public. However, due to the expense of time and effort needed to scan the photos and put them into a presentation form, this part of the site must be password protected.

So how do you get the password? YOU PICK IT along with the username when you fill out the Sign Up Form. Once we charge your credit card just $15.95 per month you'll have instant access to at least 450 of these NEW high quality scans each month AND ACCESS TO 10,000 ARCHIVED PHOTOS FROM THE AES PHOTOS LIBRARY! $15.95 is a small price when compared to the photo sets you get from larger commercial bondage companies who charge between $15-$20.00 for a set of 10 photos!! (THERE IS A DISCOUNT FOR SIGNING UP FOR MULTIPLE MONTHS. See the sign up form for more offers.) Credit Card Purchases will show as "J.R. Brown Company, Inc" on your statement.
The video site will remain free and will not require a password. Access to the photo site will be automatically renewed and charged every 30, days as applicable unless you tell us via email otherwise or cancel on-line using the CANCEL MEMBERSHIP FORM that can be located in the member's Enter page. There will also be no refunds, since the amount charged each month is relatively small and the nature of a subscription service.
Click on the Link below to see a samples (one thumbnail page and a few larger sample photos) of what you get every month. The member pages consist of pages of PAGES OF 60 thumbnails so that you can preview the photos without waiting for the larger files to download and a zip file for ease of download. We also have Windows Media Clips to the Member's section as well AS FULL NUDE BONDAGE!!!.

Just click on the thumbnail to see a sample thumbnail page:
SAMPLE PHOTOS and
THUMBNAIL PAGE
If you like what you see, then just
click the JOIN button.


Technical Support for the membership section - Click here
Email questions to AES PRODUCTIONS
18 U.S.C.. 2257 Record-Keeping Requirements Compliance Statement