Access Over 500 NEW PHOTOS EACH MONTH!
TWICE A WEEK UPDATES!!!
OVER 25,000 PHOTOS IN OUR ARCHIVES
AESPHOTO

SAMPLE PHOTOS AND THUMBNAIL PAGE

(All photos on this site are the property of AES PRODUCTIONS)

TALK TO TRACY BENSON!!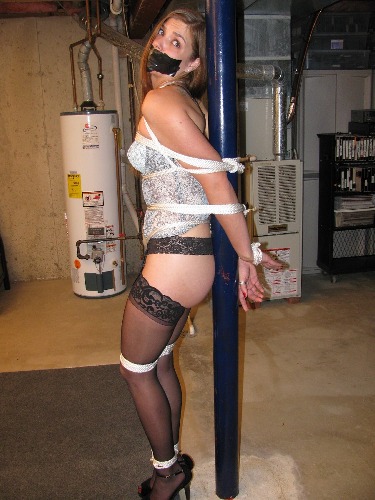 ---
Welcome to our SAMPLE BONDAGE PHOTOS AND SAMPLE THUMBNAIL PAGE's from AES PRODUCTIONS.

MEMBERS ENJOY OVER 500 NEW PHOTOS EACH MONTH
NOW WITH 3 UPDATES A WEEK!!!
(60 PHOTOS PER UPDATES MONDAY/WEDNESDAY)
(NEW HQ WMV AND MEMBERS STREAMING VIDEO ON FIRDAY)
Including zip files of that weeks photos for ease of download!
FOR OUR MEMBERS, EACH THUMBNAIL IS LINKED TO THE MUCH
LARGER AND HIGHER QUALITY PHOTO. TOO SEE A EXAMPLE OF THIS WEEKS MEMBERS UPDATE,
JUST CLICK ON THE CENTER BOARDER PIC BELOW TO SEE A A LARGER EXAMPLE.

NEW FOR MEMBERS ONLY!!!
Every 7-10 days you will be able to enjoy a new FULL LENGTH video from AES Productions (FREE). Our new high quality streaming system now allows us to offer the new FREE feature to our photo site members.
You will need you user/pass that you enter the photo site membership area with and that is it!!!
Enjoy the videos!!!!
The new system has the following new features:
VERY HIGH QUALITY STREAMS IN VARIOUS SPEEDS!
TEXT AND AD COPY FOR THE MOVIES!
MODEL NAMES!
MORE SAMPLE THUMBNAILS SO YOU KNOW
WHAT YOU ARE STREAMING!!!
THE ABLILTY TO LEAVE COMMENTS AND
FEEDBACK ON THE MOVIES!!
If you like what you see and care to see tons more videos... check out the AESTV for all the AES Productions Streaming



---

CHANGES TO UPDATES FOR AES PHOTO MEMBERS
AND AES PRODUCTIONS WEBSITES !!
In an effort to support more updates throughout the week we have decided to make some changes to the update schedule for AES website's including the photo site. Here is the changes effective today June 4th.
Monday - Photo set update for members
Tuesday - Streaming Video added at AESTV.com
Wednesday - Photo set update for members
Thursday - Streaming Video added at AESTV.com
Friday - New Members Streaming Video and HQ WMV Clip!
Saturday - Downloadable Full Video at our Estore!!
NEW VIDEOS/DVD'S ADDED NORMALLY MONTHLY
at AES PRODUCTIONS !
AES PRODUCTIONS, AESPHOTO, AND AESTV.COM
NOW WITH UPDATES 6 DAYS A WEEK SOMEWHERE AT AES!!
---
WE ALSO OFFER VIDEO CLIPS (WMV format) EACH MONTH SO YOU CAN SEE THE AES MODELS IN MOTION (OR BETTER YET, RESTRAINED!) AND LISTEN TO THE SOUNDS OF YOUR FAVORIATE MODELS IN BONDAGE.
DON'T MISS ANOTHER MONTH! CURRENTLY THIS MONTH IN THE MEMBER'S SECTION (SORRY ONLY MEMBERS CAN PLAY THESE CLIPS)
CV-165
Added 111513
SC-60
Added 112213
CV-100
Added 112913
CV-246
Added 120613
(All models were over the age of 18 at the time of the photo/video session. Proof is on file)
*************************************************
EXAMPLE THUMNAIL PAGES FROM CURRENT AND PAST MEMBER'S SECTION. NOT ALL PHOTOS SHOWN
BELOW ARE IN THE MEMBER'S SECTION AT THIS TIME. THESE THUMBNAIL SETS ONLY DEMONSTRATE
THE VARIETY OF THE BONDAGES AND MODELS OFFERED AT AES PHOTO

(All models were over the age of 18 at the time of the photo/video session. Proof is on file)
All photos on this site are the property of © 1996-2012 AES PRODUCTIONS. All Rights are Reserved.
Use of these images for other than private use, without express written permission of AES is prohibited)